A (half) marathon weekend for Curchod & Co and London Clancy
If you think your weekend was tiring, spare a thought for members of Curchod & Co and London Clancy teams, who have competed in two half-marathons, raising money for local charities.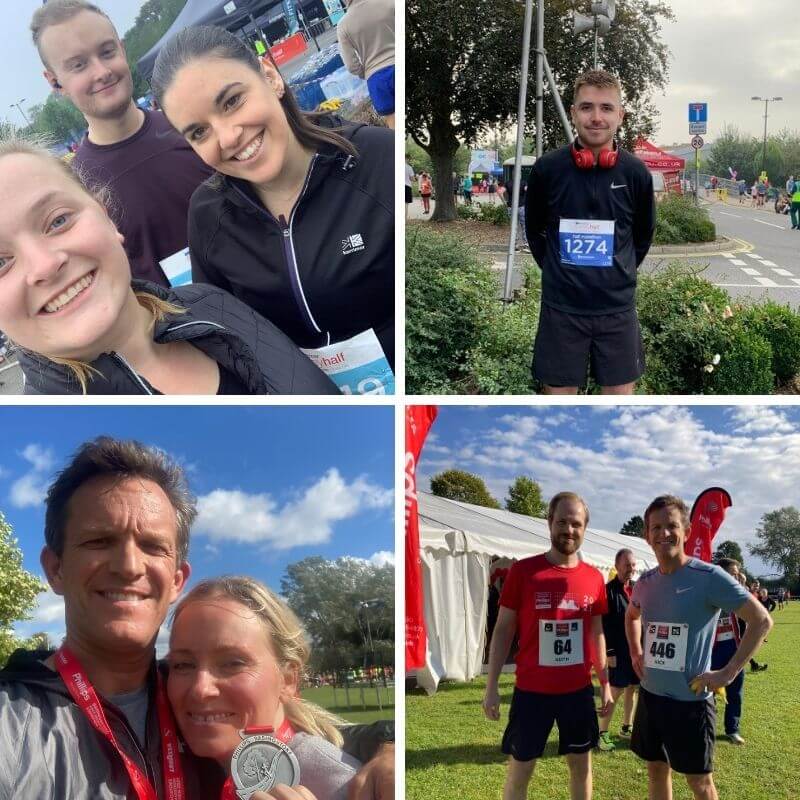 Keith Enters, of London Clancy, and Nick Reeve of Curchod & Co took part in the Basingstoke Half-Marathon, as part of Philips Solicitors' team, who were the event's main sponsor. Keith completed the hilly course in a time of 1 hour and 57 minutes, while Nick ran the 13-mile route in one hour and 52 minutes. Their efforts raised several hundred pounds in sponsorship for Sebastien's Action Trust, which provides emotional, social and practical care for life-limited and life-threatened children and their families.
Nick's wife, Lucy, also played her part in raising funding for the charity, by taking part in the 10K run, organised as part of the day's event.
At the same time, Thomas Nurton of Curchod & Co's Woking office, was running in the Woking Half Marathon.  He completed his run in a time of two hours.
While Thomas was taking part in the Woking half-marathon, his colleagues from Curchod & Co, Kyran Copestick, Victoria Powers and Helen Ashton were all taking part in the day's 5K race.
Speaking afterwards, a weary Nick Reeve, said: "As a team, we are very proud to have been taking part in these community fundraising events.
"While the Basingstoke course was a challenge, the weather was ideal for running, and it was a pleasure to help raise thousands of pounds for an important cause," he added.