Lease Renewals & Rent Reviews for Commercial Property
Our RICS qualified team will advise and negotiate on all aspects of your commercial lease including lease renewals, rent reviews and lease re-gearing.
Wide range of commercial clients
Every year, we advise on a high number of commercial rent reviews and commercial lease renewals across Surrey, Hampshire, Berkshire and the South West M25 region. We advise on all aspects of lease work for a wide range of commercial property clients including offices, industrial premises and retail and leisure outlets and are focused on helping you achieve the best outcomes.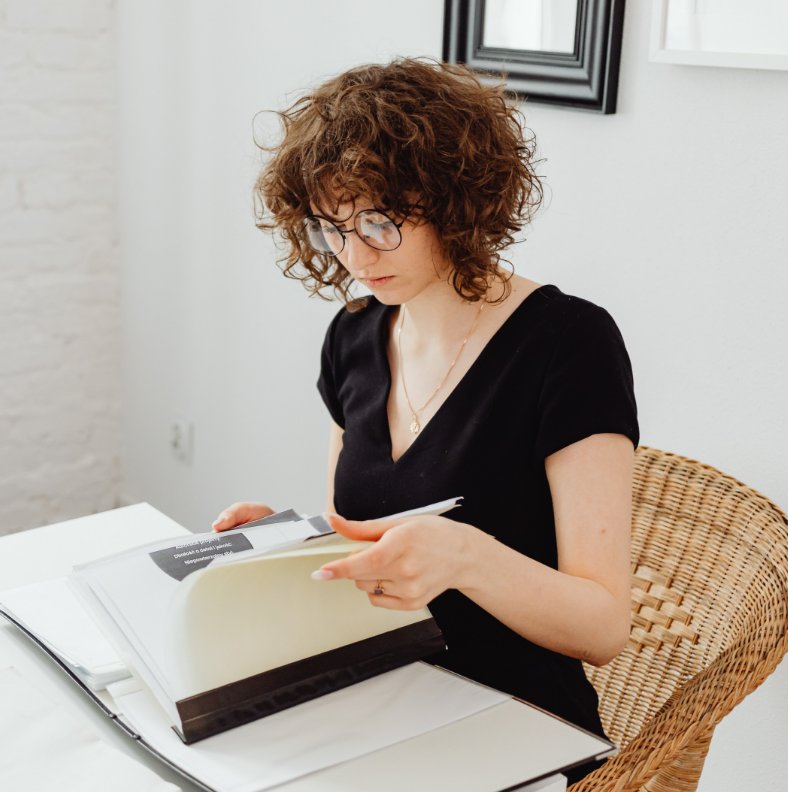 Unrivalled market knowledge and coverage
Our involvement in both commercial property development and commercial property sales and lettings, gives us unrivalled market knowledge. Our network of Curchod & Co offices across our region gives us unquestionable coverage. You can trust us to negotiate the best terms for your commercial lease.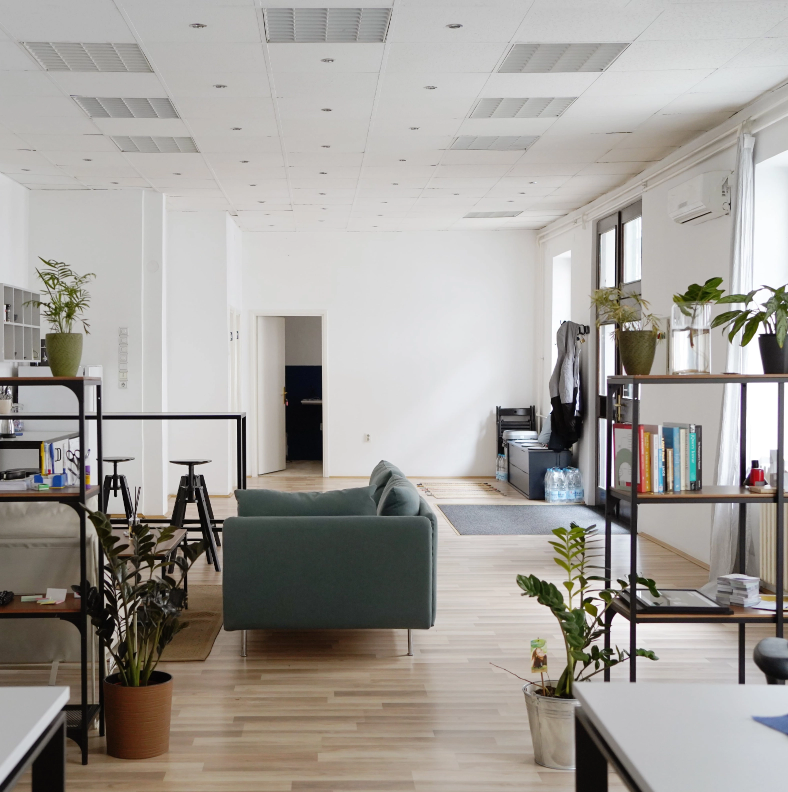 Commercial property lease renewals
Commercial leases within England and Wales comprise of those which are protected by security of tenure provisions within the Landlord and Tenant Act 1954 Part II and those which are excluded (known as Outside the Act).
A protected lease entitles the tenant to the right to a new lease on the prescribed requirements within the Act. The existing lease can only be ended by the service of the correct Notices within specific timescales.
A lease that is excluded from the Act does not benefit from Security of Tenure and therefore the Tenant does not have a right to a new lease.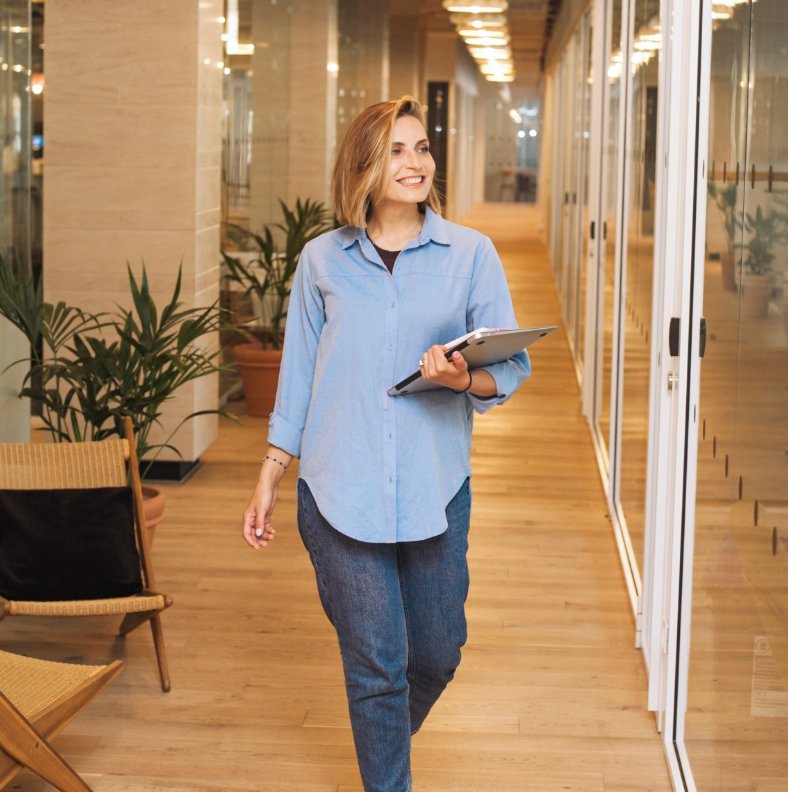 Commercial property rent reviews
Commercial property rent reviews require a detailed understanding of commercial leases, the rent review process, and the local commercial property market. Our experienced Surveyors can assist and represent you throughout the rental negotiations. We follow a robust approach on commercial rent reviews and provide accurate advice in order to achieve the best outcomes for our clients.
Our experience, proven success and satisfied clients are reassurances that we're the right people to deal with your commercial rent reviews.
Meet the Curchod & Co team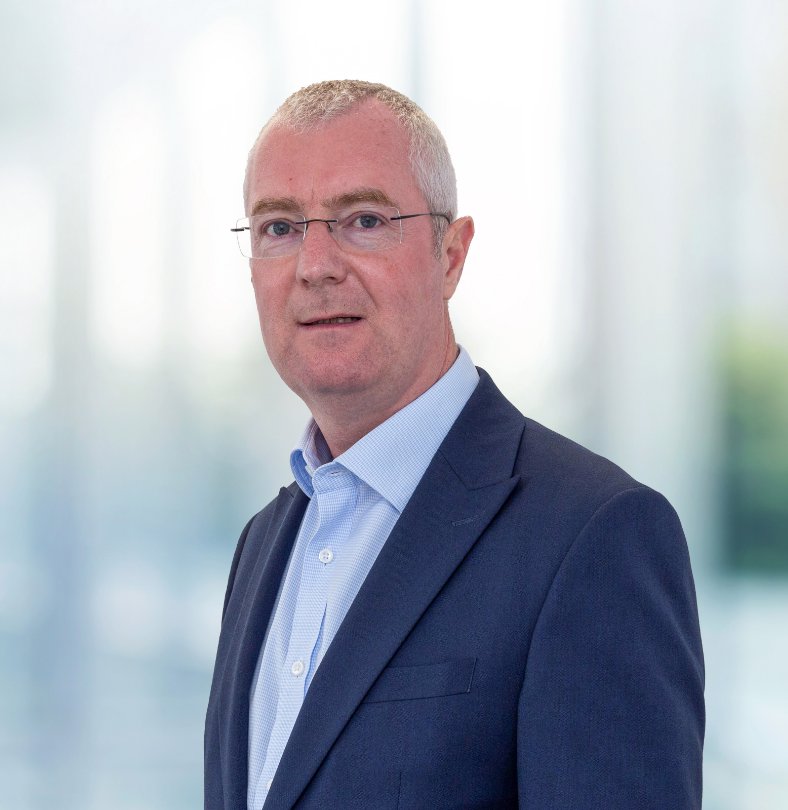 Richard Newsam
A Member of the Royal Institution of Chartered Surveyors, Richard qualified as a General Practice Surveyor in 2001 and has worked in Surrey for over 25 years, predominantly handling the acquisition and disposal of commercial premise acting on behalf of local occupiers and Institutional Investors.
He joined Curchod & Co in 2009 to expand the commercial property department and became a Partner in 2011.
Richard's key clients include:
• The Rutland Group
• Dunsfold Park
• Schroders
• Railway Pension Nominees
• St James Place UK Plc
• Orchard Street Investment Management LLP
• The Milton Group, British Airways Pension Investment Management
• Canmoor
• Royal London Asset Management
• HSS
• Elmbridge Borough Council
• Woking Borough Council
Notable successes include:
• Acting on behalf of AIM Aviation in the disposal of their 70,000 sq ft building in Byfleet
• Acting on behalf of Dunsfold Park in the letting of 500,000 sq ft of existing buildings and The Simpson Buildings, a speculative 100,000 sq ft development of warehouse and production properties, with 50% pre-let prior to completion
• Acting on behalf of Schroders at Woking Business Park, retained letting agents, handling negotiations on their behalf for land which was required for the new Sheerwater access road
• Acting on behalf of Railway Pension Nominees as letting agent for Octimum and Kingswey Business Park, in addition to advice regarding rent review and lease renewal negotiations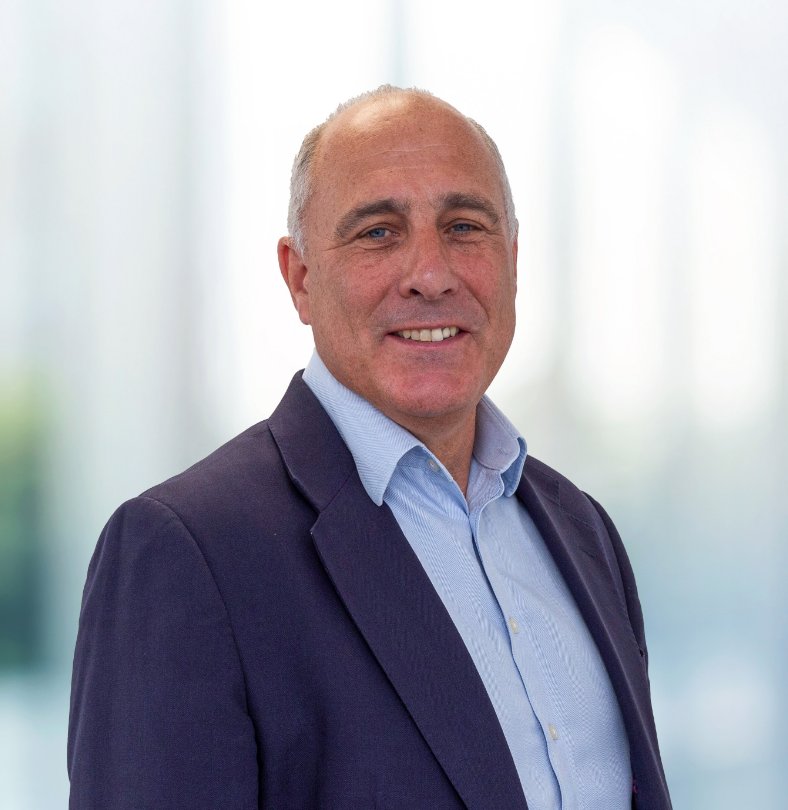 David Bowen
David, a former Chairman of the 100 Property Club, has worked as a specialist commercial property agent focused on the M3, M4 and A3 corridors since 1988, with much of his career spent at Vail Williams. He later became a director/owner of Wadham & Isherwood (Camberley/Farnham) before merging with Curchod & Co.
Based in the Camberley office, David specialises in business space agency and provides investment & development advice, primarily focused in Surrey, the Blackwater Valley/M3 and Hampshire markets.
David's experience includes advising a wide range of industrial and office occupiers and landlords including: St.Modwen, Columbia Threadneedle Investments, CBRE Investment Management, Segro, Stihl GB, The AA, Panasonic, Acal Plc, Hitachi Home Electronic, USS, Surrey County Council, Surrey Heath Borough Council, Schroeder's, DTZ Investment Management, Hermes, Investream, Chancerygate, Aviva and Kier.
Notable successes include:
• Investment Acquisition – Advising Surrey Heath Borough Council in the acquisition of Trade City, a 100,000 sq ft industrial estate in Frimley
• Industrial property disposal – advising St Modwen plc on the regeneration of a 300,000 sq ft development at Henley Park, near Guildford, in four phases, including 25 unit sales and lettings
• Expert witness – representing Columbia Threadneedle in a successful planning appeal
• Office acquisition – advising nDreams, a leading gaming company, on the acquisition of 20,000 sq ft of offices in Spectrum Point, Farnborough
• Office property sale – the sale of a 32,500 sq ft office in Watchmoor Park, Camberley on behalf of BMO Real Estate Partners
• Strategic advice – Winnersh Triangle, Winnersh. Advising Segro Plc, over a period of 12 years, regarding property disposal and redevelopment advice for five phases of office and industrial redevelopment of the business park
• The acquisition of a new 40,000 sq ft performing art facility in central Woking for Italia Conti, the world's oldest performing arts college
Away from the office, David is a keen golfer and is developing an interest in barbecuing and smoking meat!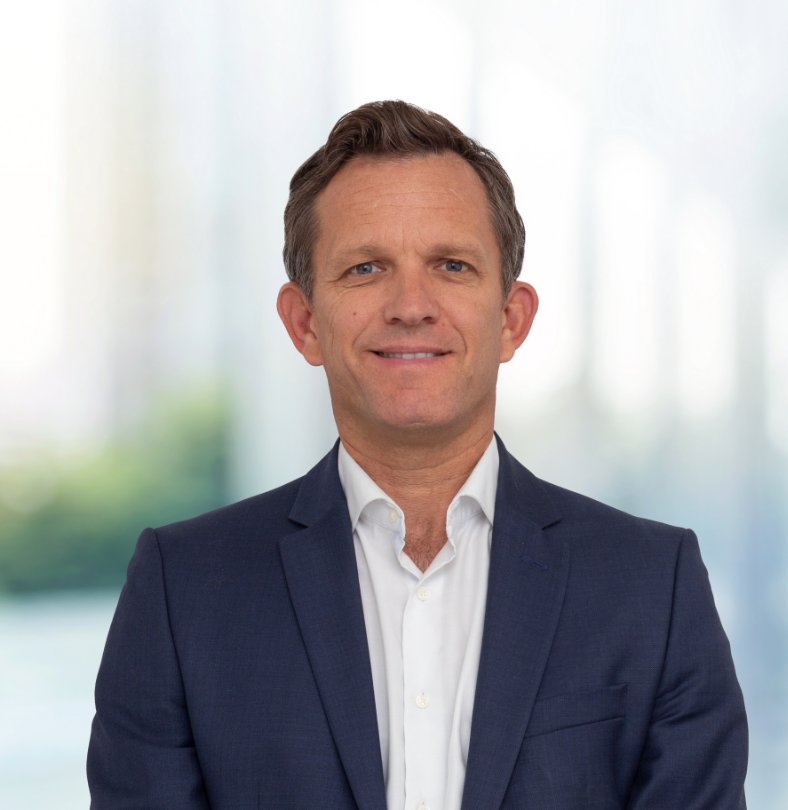 Nick Reeve
Nick is a Chartered Surveyor and has over 20 years of experience working in commercial property consultancy, having started his career at Wadham & Isherwood, where he became a partner/owner of the firm, which merged with Curchod & Co in 2018. As a partner of Curchod & Co, he is involved in setting the strategic direction of the business.
Nick specialises in the acquisition and disposal of commercial property, specifically within the South East market where he has built a diverse range of corporate clients, undertaking acquisition and disposal work in the industrial, logistics and office markets. He has a reputation for negotiating the best possible lease terms or purchase price for clients, while at the same time ensuring occupational timescales are adhered to.
Clients include:
• QinetiQ
• BAE Systems
• Smithers
• American Express
• Hermes Investment Management
• Aberdeen Standard
• Airbus
With a strong reputation in the market, Nick is also a trusted adviser for a number of local authority clients including Waverley, Guildford, Rushmoor and East Hampshire Borough Councils, providing strategic property advice as well as agency and Landlord & Tenant consultancy.
Notable recent achievements include: –
• Advising global testing services specialist, Smithers in the acquisition of two freehold sites in Leatherhead totalling 40,000 sq ft and disposing of a 1-acre development site
• Acting on behalf of Aberdeen Standard Investments to dispose of a multi-let industrial investment portfolio totalling around £8m
• Letting 10,000 sq ft of office space to logistics firm, Whistl at Spectrum Point, Farnborough
• Selling The Enterprise Centre, Farnham, a 20,000 sq ft multi-let investment to Waverley Borough Council
Outside work, Nick is a huge surfing enthusiast, and loves swimming, walking his dog, snowboarding and spending time in the mountains.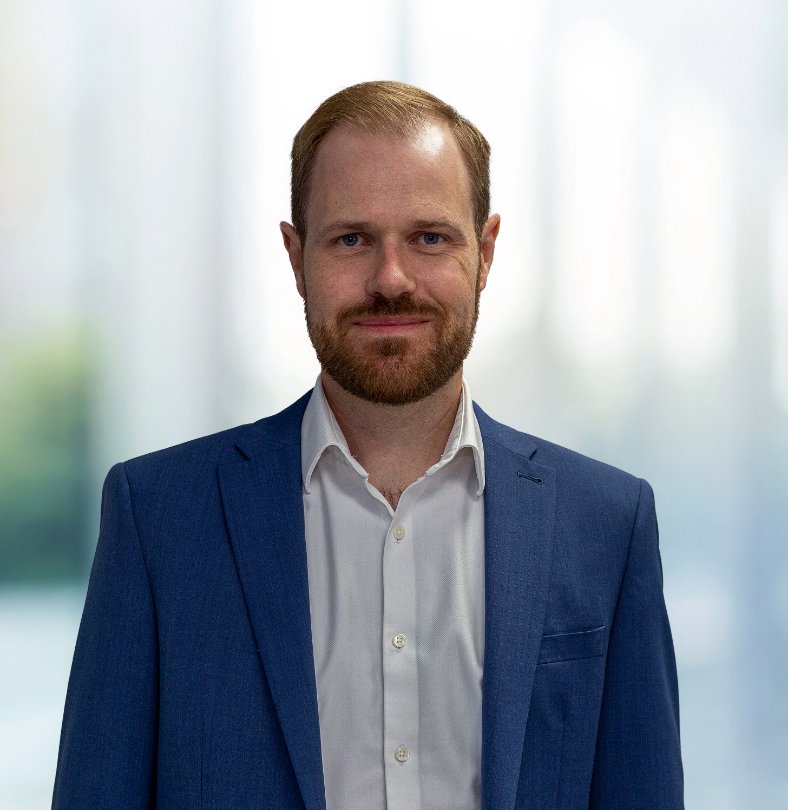 Keith Enters
A Chartered Surveyor, and RICS Registered Valuer, with over 15 years' experience working in commercial property consultancy, Keith began his career at Dreweatt Neate in Andover, Hampshire and is a director in the Basingstoke office.
As a general practice surveyor, Keith has a wide experience in all aspects of agency transactions and professional work including rent reviews, lease renewals and valuations. His core area of operation is across Hampshire, Berkshire and Surrey where he has built a wide range of clients including:
• London & Scottish
• Howard Tenens
• M7 Real Estate
• Mileway
• Britax Excelsior
• St Modwen
• West Berkshire Council
Notable achievements include:
• Advising Tenens Property in the disposal of Ascent 40 & 100, two vacant industrial / warehouse units in Andover totalling over 130,000 sq ft
• Negotiating a rent review, a lease surrender and a re-grant of the lease on behalf of M S George Ltd, the tenant of a 20,000 sq ft industrial premises at Units 5 & 6, Albone Way, Biggleswade
• Acting on behalf of London & Scottish to dispose of the Freehold interest in Guilbert House, a 35,000 sq ft office building set in a 2.2-acre plot in Andover
• Providing continuing agency and lease advisory services on the St Martins Trade Park in Winchester, a multi-let industrial / trade estate of 15 units totalling 45,000 sq ft
• Assisting Graduate Surveyors to pass their Assessment of Professional Competence (APC)
Away from work, Keith enjoys running, cricket, holidays and spending time with his family.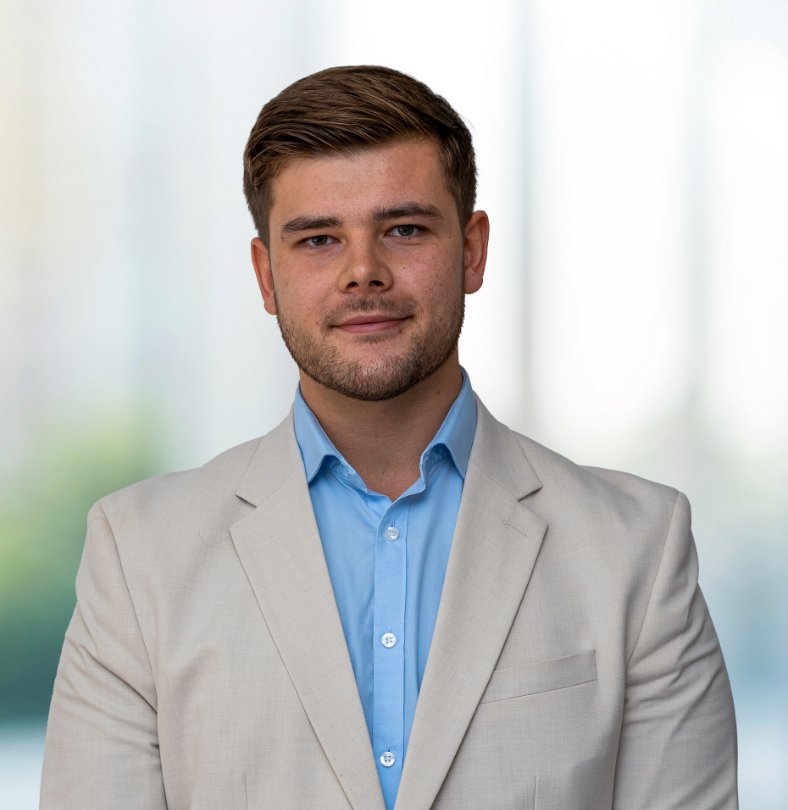 Alex Blown
As a Chartered Surveyor for Curchod & Co, Alex Blown is based in the Farnham office and serves as a representative for both tenants and landlords in various commercial property transactions such as lettings, disposals, acquisitions, and lease advisory.
He has achieved notable milestones, such as successfully disposing of the 2-acre Heathy Park Reservoir site in 2022, with an exchange and completion occurring only 13 days after the site was first marketed.
Additionally, he has represented clients such as M7 Real Estate in the leasehold disposal of Mill Lane Industrial Estate, Alton and Bordon Trading Estate, and Threadneedle in the leasehold disposal of The Millennium Centre, Farnham.
Prior to joining Curchod & Co, Alex graduated with first-class honours in Property Development from the University of Portsmouth.
Thomas Nurton
Tom Nurton is a Chartered Surveyor who is based in the Basingstoke Office. Tom has previous experience working in both the Woking and Weybridge offices at Curchod & Co.
Tom studied Property Development (an RICS accredited course) at the University of Portsmouth from 2015 and graduated in July 2019 with a First-Class Honours degree. During his university studies, Tom undertook a 14-month sandwich placement at Holloway Illife & Mitchell in Portsmouth from June 2017 to July 2018, where he worked within the Commercial Property industry dealing mainly with Commercial Agency, and also assisted with Property Management and Valuation tasks. Tom joined Curchod & Co in July 2019 and in November 2021, he passed his RICS APC interview and qualified as a Chartered Surveyor.
Tom's job role is based with dealing with Commercial Property Agency matters, as well as dealing with Professional Work including: Commercial Property Rent Reviews and Lease Renewals.
A few examples of Tom's work achievements include:
Dealing with the surrender of a lease to Santander and a simultaneous grant of a new lease to Pret A Manger at the retail premises known as Unit 2, 9-11 High Street, Weybridge.
Dealing with multiple lettings of industrial and hi-tech 50/50 units at Boundary Business Centre, Woking equating to an approximate total size of 6,000 sq ft.
Sale of 12 & 12A Dukes Ride, Crowthorne
Completed Commercial Property Lease Renewals and Rent Reviews for multiple Landlords clients.
Assisted the Commercial Management team where he gained experience within this department from June 2021 to May 2022.
Outside of work, Tom is a massive football fan who supports Arsenal FC and plays 5-a-side football on a weekly basis. Tom also enjoys running, and has completed three half marathons, as well as playing golf and enjoys spending time away down on the coast of England.
Katie Hemblade
Katie qualified as a Member of the Royal Institute of Chartered Surveyors in October 2016 and as an RICS Registered Valuer in 2018. Katie joined Curchod and Co commercial property team in Weybridge and Woking at in 2014, having spent previous years working in the property industry in estate agency in Surrey.
Katie is a multi-disciplinary chartered surveyor within the commercial property team and is responsible for matters relating to commercial property professional work, primarily valuations for pension funds, asset management, taxation and accounting purposes, lease renewals and rent reviews, as well as advisory work including acquisitions and disposals for specific clients.
Notable achievements include:
• Disposing of a portfolio of commercial and residential regulated tenancies freehold investment properties on behalf of a management client
• Joint expert witness valuation report of a complex portfolio of mixed-use properties
Katie enjoys spending time with family and friends, and likes the great outdoors, including running when she gets the chance!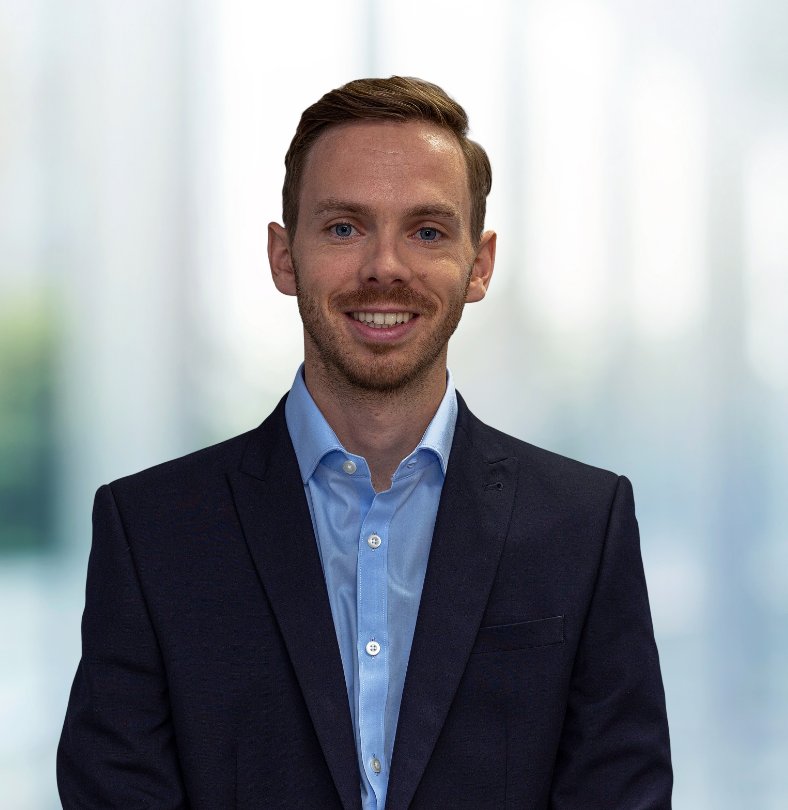 Tom Clancy
Tom is a qualified Chartered Surveyor, having successfully completed his APC in 2022.
He received an undergraduate degree in Business and Management from the University of the West of England before starting his career at London Clancy as a Trainee Surveyor in 2016. While working, he also pursued a part-time Real Estate Management Masters course at the University of Portsmouth.
Tom specialises in the agency department and focuses on the acquisition and disposal of commercial properties in Basingstoke and the surrounding areas. He also has experience in professional work such as lease renewals, rent reviews, and valuations.
In his free time, Tom is an avid fan of Southampton FC and enjoys being active outdoors. He achieved a significant personal accomplishment by completing the London Marathon.
FIND OUT WHAT OUR CUSTOMERS THINK
Having worked on both sides of the fence with and for Curchod & Co I can confirm that they run an efficient, friendly business and are very experienced and tenacious.
Helen Hill – Solve Planning Ltd
We have developed excellent working relationships with Nick at the team over the last 20 years.  They provide excellent advice and are very knowledgeable of the market.
Lewis Trevellyan – Trevellyan Developments Ltd
Huge thanks to David Bowen for his unwavering commitment to the Henley Business Park scheme from the outset ensuring a highly successful and profitable development.
Nick Kay – Development Director, St Modwen PLC
Curchod & Co have represented QinetiQ to market the Cody Technology Park since 2009 and during this time have consistently delivered a high level of service.
Philip Holmes – Senior Estates Survey, QinetiQ