Chartered Surveyors and Commercial agents in Basingstoke
15 Winchester Road, Basingstoke, Hampshire RG21 8UE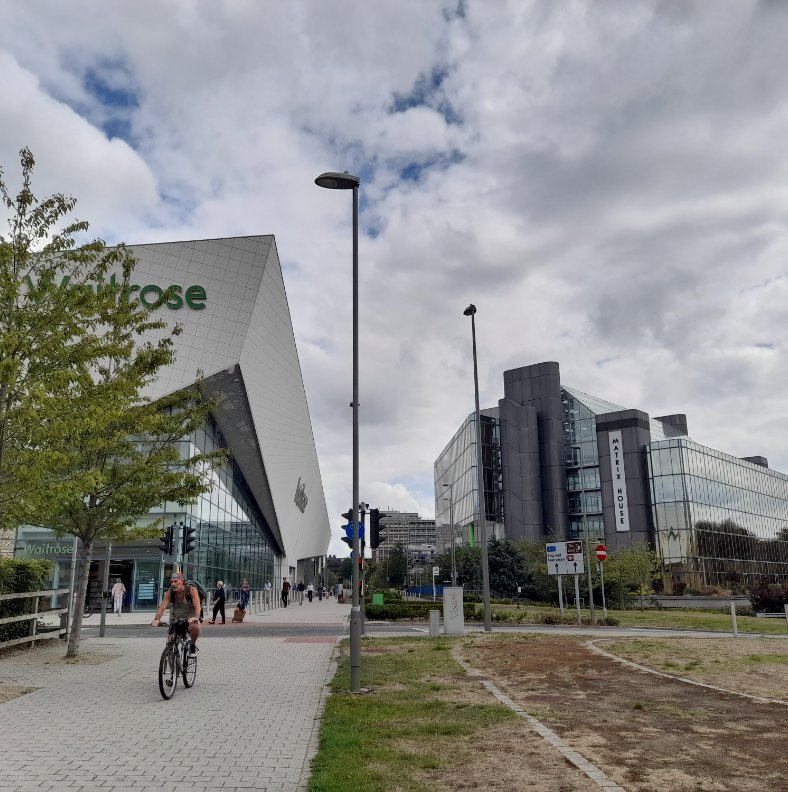 About Basingstoke
Basingstoke is the largest town in Hampshire, located almost equidistant between London and Southampton. It's a major business hub in central southern England thanks to its accessibility to the M3, M4 and A303 and excellent transport links.
Many international firms are based in Basingstoke alongside plenty of SMEs. The town centre itself boasts a number of thriving business parks and industrial estates, providing a wide range of commercial properties to suit businesses large and small.
Whether you're looking to invest in commercial property in Basingstoke or relocate your business here, entrust us to deliver high-quality property valuations, building surveying and dilapidations, lease renewals, rent reviews, commercial property management and residential block management in and around the region.
We are letting the numbers speak
0
Properties currently on the Market totalling over 1.6m SQ FT of available floor space
0
Sales & lettings completed in 2022 totalling 1,020,000 sq ft
0
Properties under management
0
Curchod & Co Team members
Meet the Basingstoke team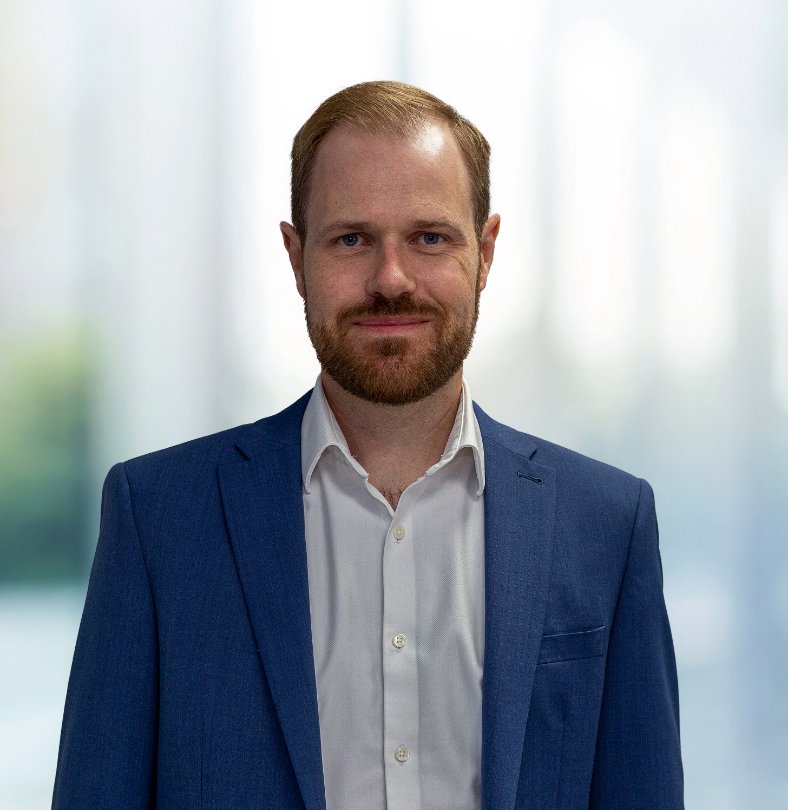 Keith Enters
A Chartered Surveyor, and RICS Registered Valuer, with over 15 years' experience working in commercial property consultancy, Keith began his career at Dreweatt Neate in Andover, Hampshire and is a director in the Basingstoke office.
As a general practice surveyor, Keith has a wide experience in all aspects of agency transactions and professional work including rent reviews, lease renewals and valuations. His core area of operation is across Hampshire, Berkshire and Surrey where he has built a wide range of clients including:
• London & Scottish
• Howard Tenens
• M7 Real Estate
• Mileway
• Britax Excelsior
• St Modwen
• West Berkshire Council
Notable achievements include:
• Advising Tenens Property in the disposal of Ascent 40 & 100, two vacant industrial / warehouse units in Andover totalling over 130,000 sq ft
• Negotiating a rent review, a lease surrender and a re-grant of the lease on behalf of M S George Ltd, the tenant of a 20,000 sq ft industrial premises at Units 5 & 6, Albone Way, Biggleswade
• Acting on behalf of London & Scottish to dispose of the Freehold interest in Guilbert House, a 35,000 sq ft office building set in a 2.2-acre plot in Andover
• Providing continuing agency and lease advisory services on the St Martins Trade Park in Winchester, a multi-let industrial / trade estate of 15 units totalling 45,000 sq ft
• Assisting Graduate Surveyors to pass their Assessment of Professional Competence (APC)
Away from work, Keith enjoys running, cricket, holidays and spending time with his family.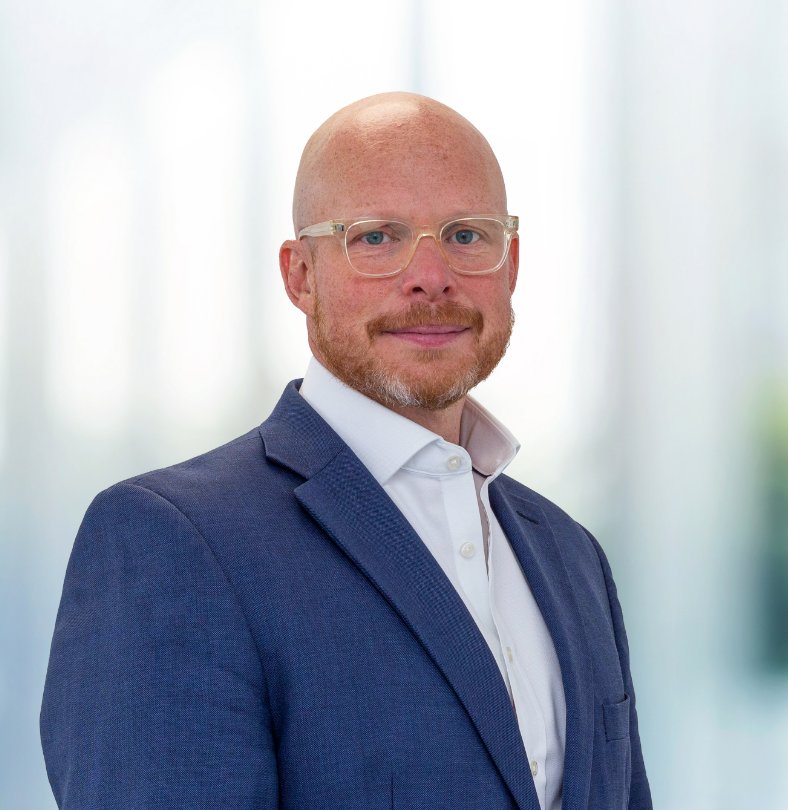 Piers Leigh
Piers is a Chartered Surveyor with over 20 years experience of advising on commercial property in the South East of England. Prior to joining Curchod & Co, Piers was a principal and Head of South East Offices at Avison Young, director and Head of Office Agency at Capita Plc and a national director at JLL. He began his career at King Sturge in 2000 and became a partner in 2008 before the merger with JLL.
Piers specialises in the South East office market, acting for funds, developers, investors and property companies. He also advises a wide range of occupiers, from large global occupiers to SMEs and small start-up companies, in the acquisition of office space.
He has acted on some of the region's premier office schemes, including:
• The Heights, Brooklands for M&G
• Ruskin Square in Croydon for Schroders and Stanhope
• Arlington Square in Bracknell for Arlington
• Cathedral Square, Guildford for Europa and Ediston (Investment)
• Frimley Business Park for Rushmoor Borough Council (Investment)
• Sovereign Gate in Richmond for Watkin Property Ventures (Investment, redevelopment and leasing)
Piers also has significant experience as an Expert Witness on matters of employment use and office space in the South East. This work normally revolves around a change of use, viability and demand matters. Projects, where he has appeared as an Expert Witness, include the planning inquiry on the ERA Site, Cleeve Road, Leatherhead and at the online planning inquiry for Tolworth Tower on behalf of the appellant.
Piers also has extensive occupier experience, having represented several corporate clients including GSK, Cubix PSI, Capita, Thales, Network Rail, O2, Orange, Pfizer and Brewin Dolphin.
Gary Gibbons
Gary has over 25 years of experience in commercial property, starting as a trainee at Basingstoke & Deane Borough Council (B&DBC), working his way up to Estates Surveyor. He moved to London Clancy (now Curchod & Co) as Head of the Management Department, specialising in property management and service charge management.
He manages properties across Central Southern England and has worked with a variety of clients including private investors, pension funds, local authorities, and larger companies, providing advice on all aspects of property management including compliance and upgrades to heating and lighting.
He also collaborates with clients and outsourced contractors on major projects, such as upgrading parking arrangements to include EV charging points. He has built strong, long-term relationships with clients and is a trusted advisor.
Notable recent achievements include:
Collaborating with outsourced contractors and advisors to increase car parking on site and future proof with the provision of EV charging points and solar panels with scope for further EV points.
Working with our energy broker to ensure that clients properties have long term secured energy provision, by future purchase of energy.
Acting for the landlord in respect of a surrender of an existing lease with a simultaneous letting of the space to a new tenant approx. 2,500 sq ft.
During Gary's time at B&DBC he was part of the team working on the Festival Place scheme, dealing with compulsory acquisition and site compilation, he was also involved in the transfer of the housing stock which gave B&DBC a capital receipt of £102 million.
Outside work, Gary likes sport which includes football and cricket, loves walking his two dogs, and spending time outdoors.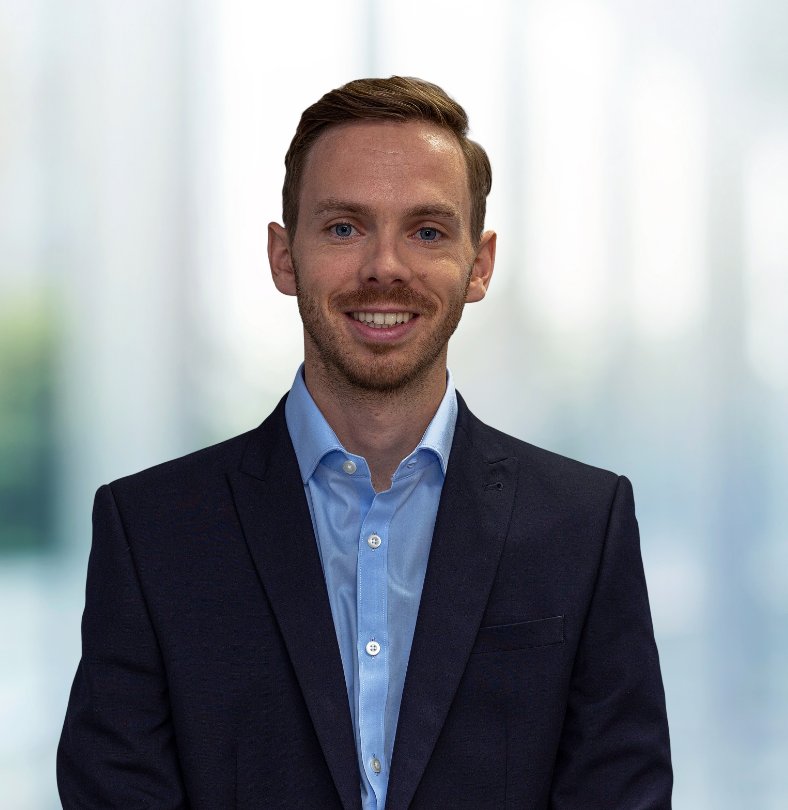 Tom Clancy
Tom is a qualified Chartered Surveyor, having successfully completed his APC in 2022.
He received an undergraduate degree in Business and Management from the University of the West of England before starting his career at London Clancy as a Trainee Surveyor in 2016. While working, he also pursued a part-time Real Estate Management Masters course at the University of Portsmouth.
Tom specialises in the agency department and focuses on the acquisition and disposal of commercial properties in Basingstoke and the surrounding areas. He also has experience in professional work such as lease renewals, rent reviews, and valuations.
In his free time, Tom is an avid fan of Southampton FC and enjoys being active outdoors. He achieved a significant personal accomplishment by completing the London Marathon.
Thomas Nurton
Tom Nurton is a Chartered Surveyor who is based in the Basingstoke Office. Tom has previous experience working in both the Woking and Weybridge offices at Curchod & Co.
Tom studied Property Development (an RICS accredited course) at the University of Portsmouth from 2015 and graduated in July 2019 with a First-Class Honours degree. During his university studies, Tom undertook a 14-month sandwich placement at Holloway Illife & Mitchell in Portsmouth from June 2017 to July 2018, where he worked within the Commercial Property industry dealing mainly with Commercial Agency, and also assisted with Property Management and Valuation tasks. Tom joined Curchod & Co in July 2019 and in November 2021, he passed his RICS APC interview and qualified as a Chartered Surveyor.
Tom's job role is based with dealing with Commercial Property Agency matters, as well as dealing with Professional Work including: Commercial Property Rent Reviews and Lease Renewals.
A few examples of Tom's work achievements include:
Dealing with the surrender of a lease to Santander and a simultaneous grant of a new lease to Pret A Manger at the retail premises known as Unit 2, 9-11 High Street, Weybridge.
Dealing with multiple lettings of industrial and hi-tech 50/50 units at Boundary Business Centre, Woking equating to an approximate total size of 6,000 sq ft.
Sale of 12 & 12A Dukes Ride, Crowthorne
Completed Commercial Property Lease Renewals and Rent Reviews for multiple Landlords clients.
Assisted the Commercial Management team where he gained experience within this department from June 2021 to May 2022.
Outside of work, Tom is a massive football fan who supports Arsenal FC and plays 5-a-side football on a weekly basis. Tom also enjoys running, and has completed three half marathons, as well as playing golf and enjoys spending time away down on the coast of England.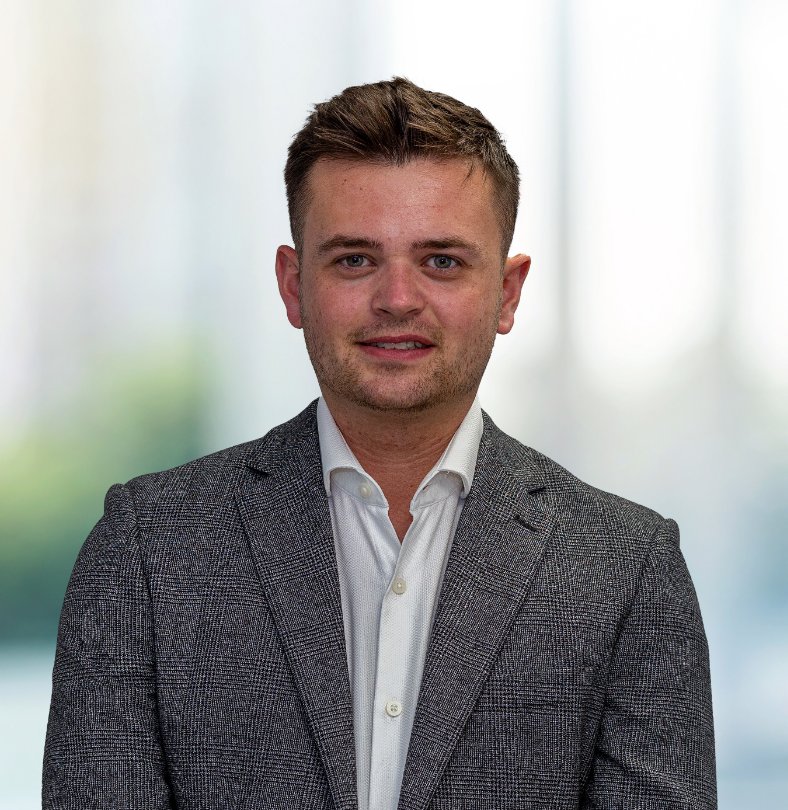 Ed Rees
Ed graduated from Northumbria University in 2019 with a BSc Hons in Real Estate, which is RICS accredited. During his studies, he covered a variety of topics including professional practice, planning and development, valuations, and investment.
At a young age, Ed moved to Singapore which sparked his interest in the scale of development and led him to pursue a career in the property industry. After graduation, he gained experience in residential agency in Farnham and completed a winter season working in the Austrian Alps.
In 2022, he joined Curchod & Co as a Graduate Surveyor in Basingstoke. He is currently expanding his knowledge and skills by working on lease renewals, rent reviews, valuations, and commercial agency. He is also enrolled in the commercial pathway towards completing his APC.
In his free time, Ed enjoys a variety of sports including skiing, football, squash, tennis, motorsport, golf, and rugby. Each year he also makes trips to Cardiff for the Six Nations and Autumn Internationals.
Jim London
Jim has been based in Basingstoke since 1981 and was a founding partner of London Clancy, an agency specialising in development and investment sales & acquisitions.
More recently, in 2021, Jim and his long-term colleague, Mark Clancy, reached an agreement to sell London Clancy to Curchod & Co
Jim obtained a Diploma in Estate Management from Bristol Polytechnic in 1975. He later joined the Government's Property Services Agency and became an ARICS in 1978.
Having worked in Reading and London, he joined Pearsons in 1981 where he became an associate in 1985. Pearsons was sold to the Prudential in 1987 and Jim became a Fellow of the RICS in 1989. A year later Jim participated in a management buyout from Prudential and, along with Mark Clancy, set up London Clancy in December 1990. The firm initially had offices in Guildford and Basingstoke, followed by Camberley, Southampton, and Winchester.
London Clancy became part of Curchod & Co in 2021.
Over the years, Jim's notable successes include:
The sale of 5 acres for Macmillan to Kier which became Logistics City in Basingstoke.
Sale of 20 acres for housing in Odiham to Persimmon/Charles Church.
Sale of 7 acres near Farnham to Taylor Wimpey.
Sale of 11 acres for ITT to St Modwen – now St Modwen Park Basingstoke and the subsequent letting of 186,000 sq ft of warehousing/logistics plus two retail pods.
Sale of site in Houndmills Basingstoke of about 11 acres redeveloped as GAME's HQ.
Jim's interests outside of work include his family, especially his three grown-up daughters, playing tennis, being a part of Rotary Club of Basingstoke, where he was the President in 1999/2000, and enjoying theatre.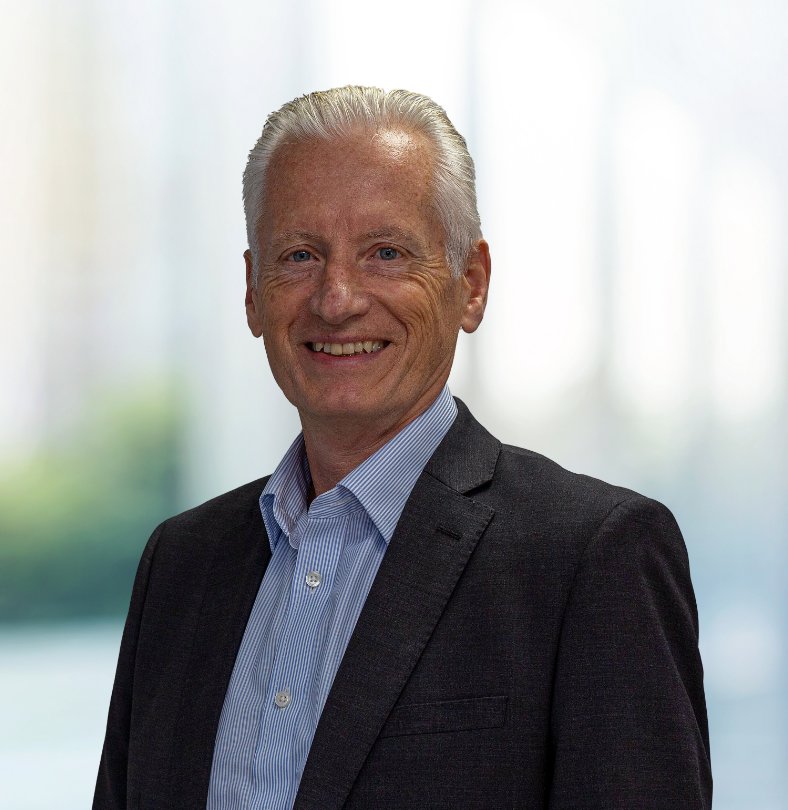 Mark Clancy
Mark, one of the founding partners of London Clancy, has been a principal of the practice based at the Basingstoke office for over 32 years.
He began his career with the Valuation Office in South Wales and later joined the Estates Department of Basingstoke & Deane Borough Council in the early 1980s. He then moved to Pearsons in Basingstoke, where he specialized in Landlord & Tenant, valuation, and rating work. After Pearsons was acquired by Prudential Commercial, Mark was appointed as an Associated Director and was responsible for five regional offices.
He and his colleagues then carried out a Management Buy Out, leading to the formation of London Clancy.
In 2021, Mark and Jim London agreed a sale of London Clancy to Curchod & Co.
Over the past 40 years, Mark has gained extensive knowledge and experience of the commercial property market in Central Southern England, representing a wide range of clients, including institutions, local authorities, large corporates, and small private companies.
He has also acted nationwide for retained clients such as Linde, Macmillan, and Travelbag on rating, acquisition, and valuation matters.
Mark provides a "one-stop" consultancy service, working closely with clients and coordinating colleagues and external consultants as needed to provide strategic advice on maximizing property holdings. He is an RICS Registered Valuer.
In his free time, Mark enjoys walking, spinning, gardening, supporting Southampton FC, and listening to his vinyl record collection.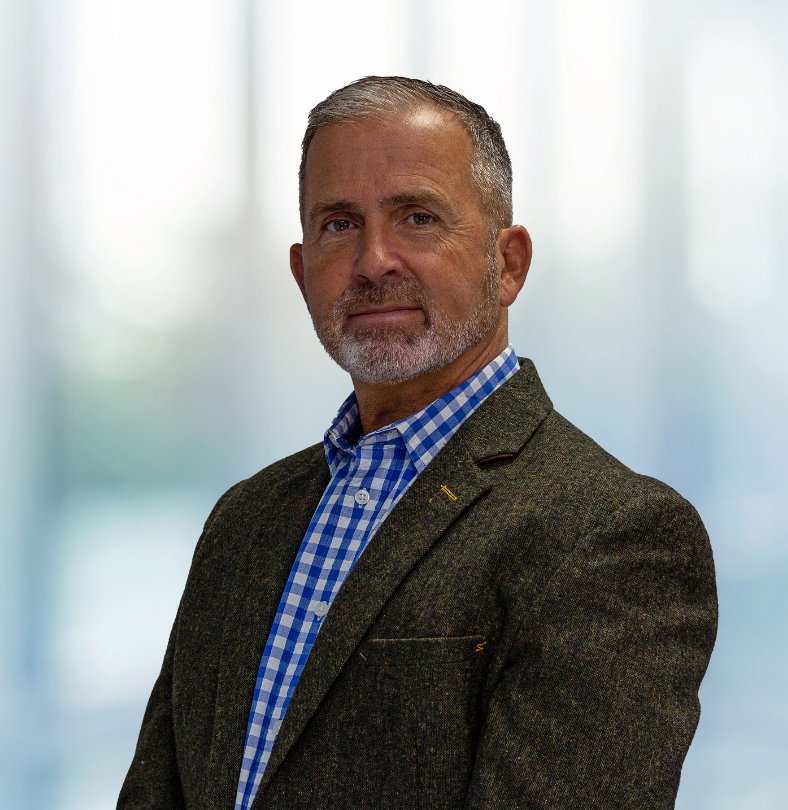 Mark Everett
A member of the British Institution of Facilities Management (BIFM), Mark is the firm's Facilities Manager, based in the Basingstoke office.
Mark previously served in the British Army for 33 years within the Royal Engineers, where her was deployed in many roles around the world.
His military background provides him with a great advantage, when dealing with landlords, tenants and contractors in an enormously diverse role, where diplomacy, attention to detail and maintaining high standards in managed properties is essential.
Away from the workplace Mark has participated in numerous sports and is a very keen fitness training enthusiast, who can often be found in the gym. He also enjoys stand-up paddle boarding and hill walking. He is an avid Tottenham Hotspur FC supporter.
Tracy Cox
For the past two decades, Tracy has dedicated a significant portion of her career to understanding the intricacies of the Management Department Accounts.
She has held various accounting positions throughout her professional journey and finds the role to be both enjoyable and dynamic. While the work may involve numbers and data, Tracy finds that the human element, such as clients, suppliers, and tenants, is the most fulfilling aspect of the job. It is a constant challenge to cater to the unique needs of each client, but Tracy and her team strive to provide personalised services.
Her colleagues will attest that Tracy thrives when provided with plenty of tea to fuel her work!
Julie Horsfield
Starting in the agency department and eventually taking over the accounts for London Clnacy, Julie has worked at the Basingstoke office for two decades.
She previously she worked as a PA/Secretary at The AA in the town, before leaving to run a successful newsagents business in Lancashire with her husband.
After returning to Basingstoke with a small family, she became heavily involved in the Basingstoke Junior Ice Hockey Club as the Fixtures Secretary, scheduling games for all age groups.
In her free time, she enjoys socialising, traveling, sightseeing, gardening, walking, and spending time with her grandson.
Find out what our customers think
Having worked on both sides of the fence with and for Curchod & Co I can confirm that they run an efficient, friendly business and are very experienced and tenacious.
Helen Hill – Solve Planning Ltd
We have developed excellent working relationships with Nick at the team over the last 20 years.  They provide excellent advice and are very knowledgeable of the market.
Lewis Trevellyan – Trevellyan Developments Ltd
Huge thanks to David Bowen for his unwavering commitment to the Henley Business Park scheme from the outset ensuring a highly successful and profitable development.
Nick Kay – Development Director, St Modwen PLC
Curchod & Co have represented QinetiQ to market the Cody Technology Park since 2009 and during this time have consistently delivered a high level of service.
Philip Holmes – Senior Estates Survey, QinetiQ